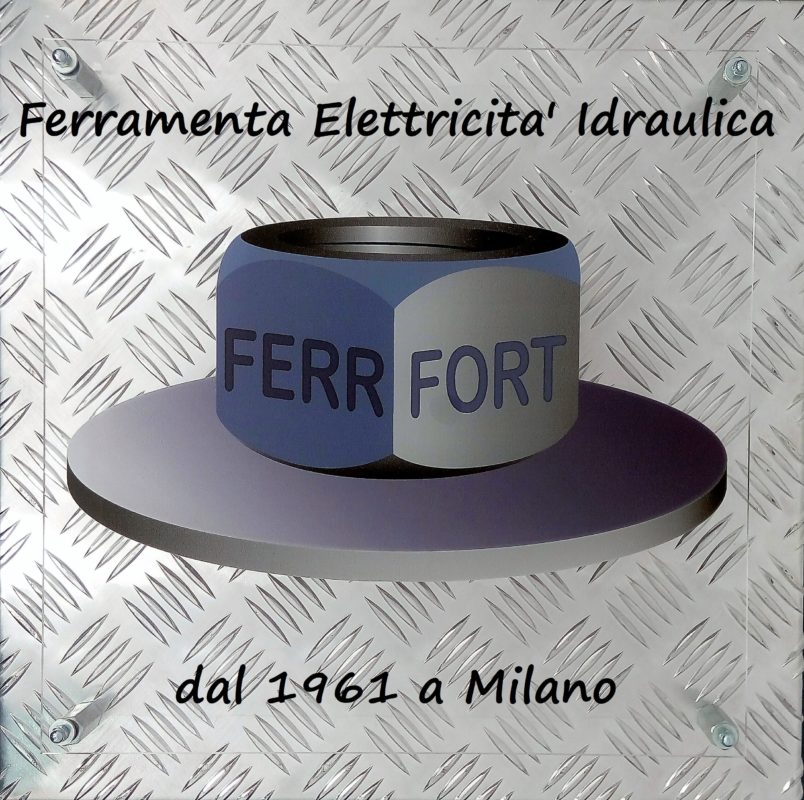 KEYS DUPLICATION
INSTALLATION AND SALE OF DOOR LOCKS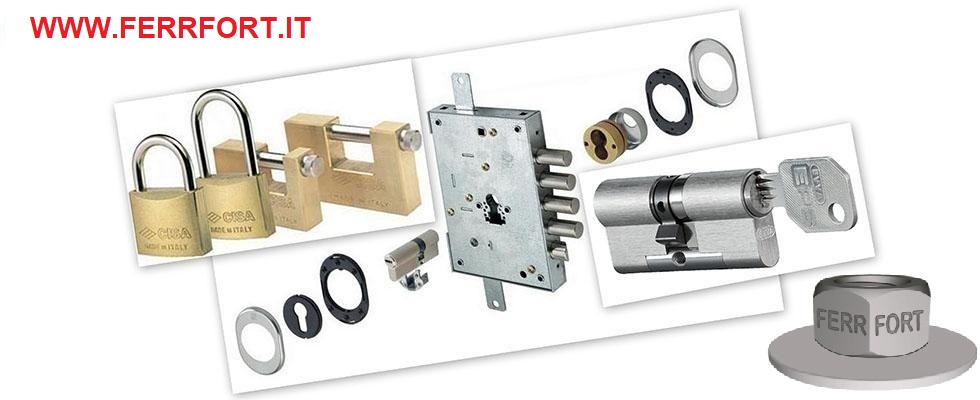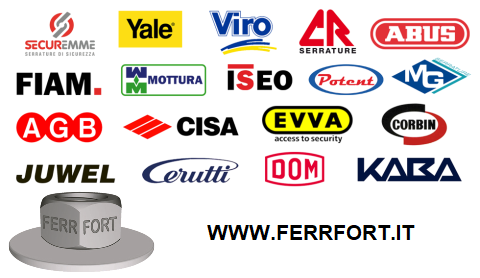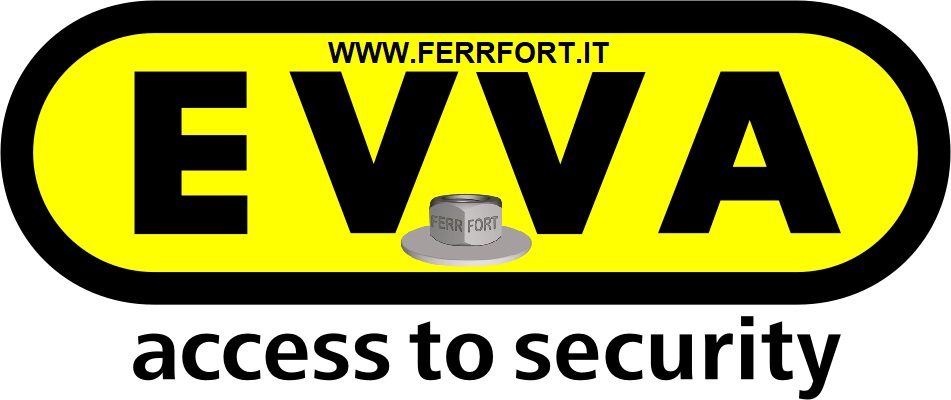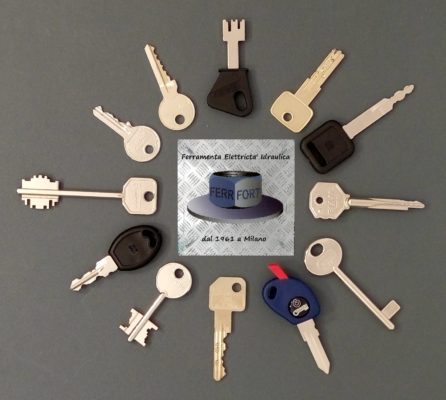 In Milan since 1961, always at the forefront in the field of security, we give our more than matured expertise in the installation and sale of locks for doors of any type: wooden doors, iron doors, armored doors, doors condominiums and gates.
Since 1961 Ferrfort Srl has been dealing with key duplication in Milan.
We duplicate most of the keys that the market has been offerin :
Duplication of old keys for wooden doors made entirely by hand
Key duplication with cylinders
Duplication of punched keys
Duplication of tracked keys
Pin key duplication
Key duplication for internal doors
Double map key duplication
Key duplication for safes
Pump key duplication
Car keys duplication
Duplication coded car keys
Duplication coded motorcycle keys
Key duplication for European profile cylinders with property card.
We also offer our expertise for the purchase of safes, safe boxes, padlocks, chains for motorcycles, scooters and bicycles.
We have anti-theft devices for vans with the possibility of having the unique encryption (identical keys) to satisfy the need for more doors or more vans.
Ferrfort also has innovative electronic devices that allow you to duplicate all car and motorcycle keys, even encoded with transponders, from all car manufacturers.
THINK OF YOUR SAFETY DON'T WAIT!
WITH OUR NUMBER

 WhatsApp 00390255019193

YOU CAN HAVE QUICKLY
AN ESTIMATE FOR THE REPLACEMENT OF YOUR DOOR LOCK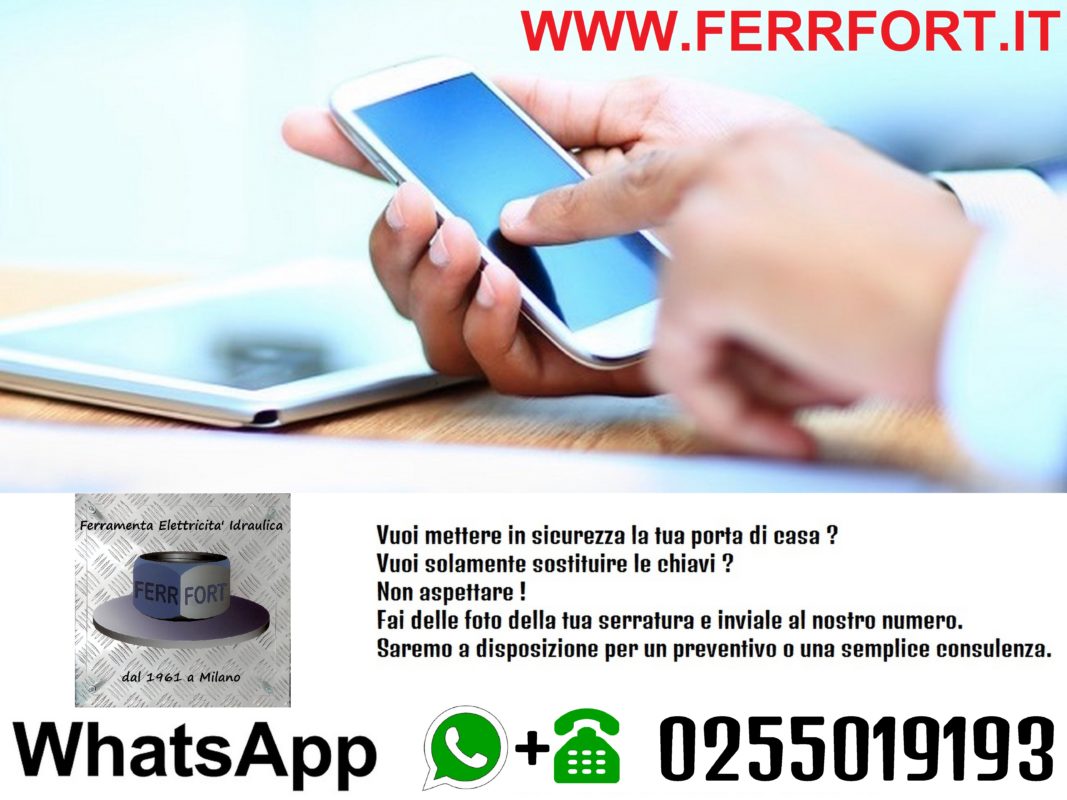 EVVA EPS CYLINDER
TECHNICAL FEATURES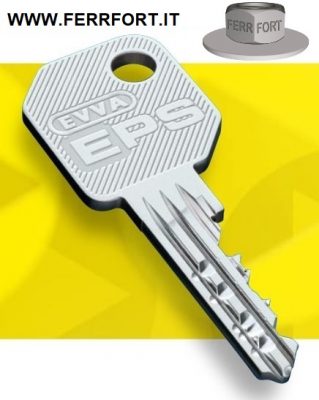 EPS (extended profile system) is a refinement of valid EVVA pivot systems. EPS technology is characterized by the patented key profile, which overlaps several times. Authorization checks are performed on different security levels.
EPS-M | Legal protection of the brand for life
The international legal protection of the lifetime trademark is recognizable by the EVVA inscription in relief shown on the key profile. In the case of illegal manufacture of a key, EVVA has the possibility to take legal action against offenders.
ADVANTAGES
6 active reading pins and up to 20 additional reading positions verify the closing authorization
The double-acting solid pins ensure safety.
Patented longitudinal profile
Engraving angles optimized in the key
Integrated control against manipulation
High wear resistance thanks to the use of special silver keys
Technical, organizational and legal protection against unauthorized duplication of keys (thanks to protection from reproduction, security card and patents)
Optionally, with modular or compact construction.
EVVA ICS CYLINDER
TECHNICAL FEATURES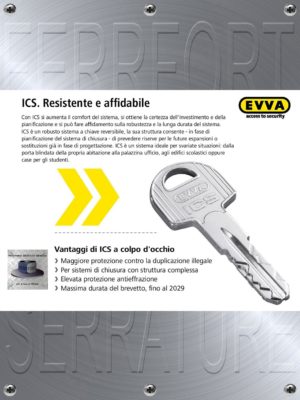 ICS. Resistant and reliable
With ICS, system comfort is increased, investment and planning certainty are achieved, and system robustness and long life can be relied upon.
ICS is a robust reversible key system, its structure allows – in the planning phase of the locking system – to foresee reserves for future expansions or replacements already in the design phase.
ICS is an ideal system for various situations: from the security door of your home to the office building, to school buildings or student houses.
Advantages of ICS at a glance
. Increased protection against illegal duplication
. For locking systems with complex structure
. High burglary protection
. Maximum duration of the patent, until 2029
The access system for locking systems with complex structure
ICS is ideal for intricately structured locking systems used by a large number of different user groups, such as office buildings, hotels, associations, student residences and nursing homes.
For a century now, EVVA has been providing security solutions to buildings around the world, using a network of EVVAPartners
qualified.
ICS. One system, many details
ICS offers high protection through locking technologies such as the robust longitudinal profile and characteristic curves with internal codes.
To ensure high safety, reading is performed on 5 curves by 13 spring-mounted locking elements and the robust longitudinal profile.
As a reversible key, the ICS offers maximum comfort, while the thickness of 3 mm and the high-quality nickel silver alloy make it a very robust and wear-resistant key.
EVVA 3KS CYLINDER
TECHNICAL FEATURES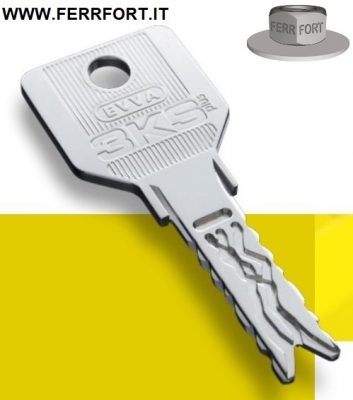 The 3KS PLUS technology (3 tracks system) is characterized by the patented principle of operation without springs and unique in its kind. Unlike traditional systems, the locking pins in the 3KSplus locking cylinder are moved by milling to key bends and not pushed against a spring. Technology details: 12 locking elements without extremely sturdy springs (= locking pins) are brought into certain positions by the forced control of the 6 curvatures of the key and interrogated through 2 pressure sliders. A control bar in the rotor controls the oblique profile of the key. During the insertion procedure, the 3KSplus key is interrogated in total four times: that is three times more than the other systems. The spring-free locking pin ensures maximum wear resistance and maximum anti-picking protection. This technology makes innumerable variants possible for cylinder locking systems.
ADVANTAGES
Maximum protection against unauthorized duplication
For complex closing systems
Particularly high number of variants for mechanical locking systems. In this way it is also possible to realize very complex closing systems with crossed hierarchies.
Reversible key
Locking pin without springs (for which anti-picking protection and high wear resistance)
Modular construction
Maximum technical protection (protection from reproduction), organizational (security card) and legal (patents) against unauthorized duplication of the keys
The flat control curves guarantee maximum wear resistance as well as maximum operating safety.
Each locking system is a unique example.
The round cylinder version is possible starting from a diameter of 18 mm without limitations in terms of variants
EVVA MCS CYLINDER
TECHNICAL FEATURES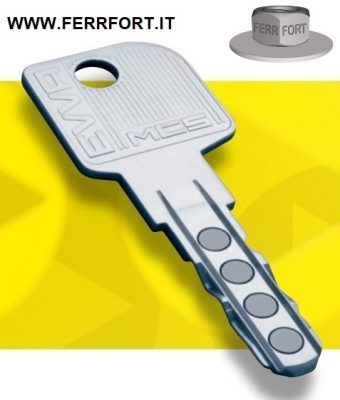 MCS TECHNOLOGY
The MCS (Magnet-Code-System) ensures triple security thanks to
a magnetic code and a
two mechanical codes.
In the cylinder core there are 8 movable magnetic rotors, which are matched with the 4 magnetic plates of the key. When the key is removed, they always take a different position. Each magnetic key plate can be magnetized on both sides, independently of each other. If an MCS key is inserted with magnetic coding, all magnetic rotors are moved to the locking position. 2 pressure cursors are then pushed forward by command curves and the key opens or locks. The magnets are resistant to all magnetic fields that could be present daily. Permanent magnets guarantee long life and are practically impossible to tamper with or demagnetize with traditional tools. The mechanical control is carried out through a longitudinal profile system and a interrogation with locking pins with forced control on both dorsal parts of the key, guaranteeing high safety against manipulation.
ADVANTAGES
Maximum protection against unauthorized duplication
For very complex locking systems
Each lock and each key is a unique example.
Triple safety thanks to a magnetic code and two mechanical codes (profile and locking pins)
Technical protection (protection from reproduction), organizational (security card) and legal (patents) against unauthorized duplication of keys
Modular construction
Samarium cobalt 5 permanent magnets ensure long life. Magnets are practically impossible to tamper with or demagnetize with traditional tools.
With each complete turn of the key, the encoding is checked twice, completely independently.
Wear resistance thanks to waterproof locking pins
The multiple coding possibilities allow for complex access hierarchies.
EVVA ELECTRONIC CYLINDER E-PRIMO
COMPONENTS ELECTRONIC CYLINDER E-PRIMO

1 Internal knob
2 Electronic form
3 Battery
4 Pawl
5 Cylinder
6 Outside knob
7 Luminescent ring
E-PRIMO ELECTRONIC CYLINDER
How is it different from the traditional locking cylinder installed on the door of your home or apartment?
The differences can be few and many at the same time! Where until today a key was inserted, today a knob is used. The electronic system within the e-prime controls who can open and who does not. When the user key is placed in front of the knob, permission is obtained to open and close the door. But the most important aspect is that no wiring is required for mounting. e-primo fits perfectly in your current lock. For the knob only the opening for the cylinder and the e-prime length must be taken into account. Maximum security for your door – combined with the freedom to quickly change access authorizations and the ability to react promptly to a lost key! The electronic e-primo cylinder offers security, flexibility and control for your home, apartment or company WITH THE SAME KEY MAGNETIC.
All this is made possible by high precision mechanics and integrated electronics in the cylinder.
A set of programming elements allows simple and fast programming without a PC and software. The keys are replaced by user elements (key rings or magnetic card). With the programming elements, the e-primo owner can authorize, cancel or equip the user keys with special functions. In this way a series of advantages are obtained that facilitate activities related to security and access management.
You can quickly and independently decide how to manage your door. With the flexibility of e-prime they increase security and freedom.
ANTI-AGGRESSION SPRAY
We made this Mignon for personal defense by restricting the measurements to just 9cm in height. We think this small format is the answer to the utility keychain.
Compact, easy to use and with enough product for different sprays.
Content: 15 ml
COMPLIES WITH THE LAW DECEMBER 12 May 2011 103
OFFICIAL GAZZETTA N ° 157 of 08.07.2011